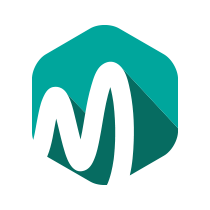 Job Detail
Offered Salary 1000

Career Level Others

Experience Less Than 1 Year

Qualifications Medical
Job Description
Colusa Medical Center is a Critical Access Hospital located in webster St, Colusa, CA, in partnership with our physicians, will consistently strive to provide accessible, high-quality care within the local community. Our focus is on improving the health and well-being of all individuals by offering inpatient, outpatient, and rural health clinic services to the Colusa County community.
Job Summary
The staff RN is a professional care giver who assumes responsibility and accountability for a group of patients for a designated time frame and provides care to these patients via therapeutic use of self, the nursing process, the therapeutic environment, treatment and modalities and interdisciplinary collaboration.
Qualifications
Graduation from school of nursing. Current state licensure. Current BLS. Physical/emotional stamina. Communication/writing skills. Recent experience in a clinical. Effective interpersonal skills. Meets specific departmental criteria and/or certifications.
Bachelors degree preferred
Minimum of 1 year of current experience in area applying for
Licensure/Certifications:
Current RN in good standing with the California Board of Nursing
Current BLS for Healthcare provider card
Current area specific certification required (i.e NALS, PALS, ACLS, NRP, AB508)
Duties and Responsibilities
Position-Specific Performance Measures:

Provide safe transportation of patients to and from the patient care units.
Assume responsibility for managerial self-development.
Use agreed upon managerial and personal goals and objectives as basis of annual self-development actions.
Discuss personal education goals with Unit Manager on a regular basis.
Attend relevant seminars and in-service programs; completes appropriate continuing education programs; documents appropriately.
Attend all required education/in-service meetings.
Perform duties in an independent manner with minimum supervision.
Leadership Standards
Employee can articulate current practice and policies.
Establish and maintain effective interdepartmental relationships.
Demonstrate continuing effort to maintain positive relationships with physicians, peers, Administration, and the public.
Work to improve employee morale and communication.
Demonstrate ability to coordinate activities with other departments to promote effective workflow.
Fiscal Management Responsibilities
Documentation reflects that staff understands budget information and the implementation method.
Demonstrate a cost conscious attitude.
Plan and monitor the utilization of supplies and equipment.
Evaluate equipment and supply usage.
Identify equipment that needs repair and makes appropriate notification.
Cooperate with periodic Hospital inventory audits by submitting department equipment/supplies report within required time frame.
Unit-Specific Standards
To be determined by Unit Manager
Other jobs you may like
199 E Webster St, Colusa, CA 95932, United States