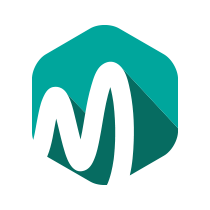 Job Detail
Offered Salary 1000

Career Level Others

Experience Less Than 1 Year

Qualifications Medical
Job Description
Colusa Medical Center is a Critical Access Hospital located in webster St, Colusa, CA, in partnership with our physicians, will consistently strive to provide accessible, high-quality care within the local community. Our focus is on improving the health and well-being of all individuals by offering inpatient, outpatient, and rural health clinic services to the Colusa County community.
Full-Time / Part-Time positions available.  May include ER, med-surg, outpatient and local nursing home patient visits.
Position Summary
The primary responsibilities for a Phlebotomist/Lab Assistant involve specimen processing, plating and processing microbiology specimens, operating and maintaining semi-automated test equipment. He/she will perform a variety of venipuncture techniques involved in the collection of blood specimens from patients for laboratory procedures used in the diagnosis and treatment of disease.
Qualifications
Possess and maintain a valid Certified Phlebotomy Technician Certificate issued by the California State Department of Health Services
One year of experience performing venipuncture.
Fundamentals of medical laboratory work.
Laboratory equipment and terminology.
Dangers of harmful bacteria and communicable disease.
Basic office procedures and record keeping techniques
Intermediate computer skills
Strong communication skills, verbally and written.
Laboratory Information System experience a plus
Duties and Responsibilities
Position-Specific Performance Measures:

Draws blood from patients
Assembles equipment, such as tourniquet, needles, and disposable containers for needles, blood collection devices, gauze, cotton, and alcohol on work tray, according to requirements for specified tests or procedures.
Verifies or records identity of patient
Applies tourniquet to arm, locates accessible vein, swabs puncture area with antiseptic, and inserts needle into vein to draw blood into collection tube or bag.
Obtain adequate blood samples from patients whose veins are difficult to locate, or from patients who may be hostile or unstable.
Discern when to request assistance in drawing blood.
Establish and maintain cooperative working relationships.
Follow oral and written instructions.
Perform routine clerical work.
Keep accurate records.
Prepare standardized reports and forms..
Perform venipuncture requiring manual dexterity, hand steadiness and balance.
Discern colors to determine order of draw, based on color-coded test tubes.
Learn and apply routine laboratory techniques.
Withdraws needle, applies treatment to puncture site, and labels and stores blood container for subsequent processing.
May prick finger to draw blood.
Other jobs you may like
199 E Webster St, Colusa, CA 95932, United States