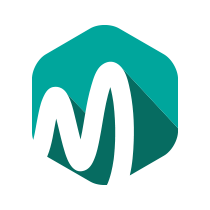 Job Detail
Offered Salary 1000

Career Level Others

Experience Less Than 1 Year

Qualifications Medical
Job Description
Colusa Medical Center is a Critical Access Hospital located in webster St, Colusa, CA, in partnership with our physicians, will consistently strive to provide accessible, high-quality care within the local community. Our focus is on improving the health and well-being of all individuals by offering inpatient, outpatient, and rural health clinic services to the Colusa County community.
Position Summary
The Patient Access Specialist is responsible for the accurate and efficient admitting, registering, bed placement, and financial analysis activities for all patients upon arrival to the healthcare system.
Qualifications
Must have basic clerical skills, typing, filing, alphabetizing, and ability to communicate with the public, doctors, nurses and patients.
Proficient with organizations electronic health record and registration functions.
Adheres to organizations policy and procedures.
Read, write and speak English
Ability to maintain composure when faced with difficult situations
Ability to multitask
Demonstrate attitude of caring, helpfulness and positivity to co-workers and the public
Attend to detail in maintenance of records and other areas
Must be able to handle confidential situations with tact
Preferably two year's office experience.
Preferred: Medical terminology, and basic knowledge base of CPT and ICD-9 codes, insurance coding and billing knowledge
Bilingual abilities encouraged.
Licenses/Certifications
High School Diploma or equivalent
Preferred: Certified Healthcare Access Associate from NAHAM
Preferred: Medical terminology, and basic knowledge base of CPT and ICD-9 codes, insurance coding and billing knowledge.
Skills/Knowledge/Abilities
Gathering of correct information to ensure the accurate billing and reimbursement through Patient Financial Services
Knowledgeable of insurance rules and practices.
Obtain identification, demographics and insurance information from each patient during the registration process.
Knowledgeable regarding all registration areas and the differences. (Outpatient, Clinic, Emergency Room, Inpatient)
Requests cash co-payments, cash deposits and cash payments, and/or deductibles from each patient. Define prepayment for services or deposit prior to service; make deposit at Business Office daily.
Accountable to provide accurate receipts for payment transactions.
Make follow-up appointments with a clinic physician that provides primary care services for all ED patients, unless they have an outside primary care provider.
Process all incoming referrals; if internal referral make appointment and utilize chart communication to notify the Physician MA or the registrar of that area of appointment.
Process authorizations for surgery, radiology and sleep lab patients, including medical tars.
Answer the phone, take messages, or make appointment or notify the person the call is for, via chart communication (if patient related).
Communicate to the patients coming for scheduled appointment or those waiting to be seen of any delays and their reason/letting the patients know that we are concerned with their delay and have not forgotten them.
Call patients two weeks prior to their appointment and remind them of appointments and discuss co-pay expectations, if any at time of service. Eligibility verification should be done at this time.
Call patients to remind them of appointments and co-pays for the next day; Eligibility verification should be done at this time.
Relieve operator/registration in ER as needed.
Obtain pre-admission verifications/TAR from insurance company; gather and notify hospital admitting office of any admissions from the clinic. Perform batching, coding, and billing of CHDP files.
Ensure that minors are accompanied by legal guardian or have verbal or written consent to treat.
Assist with Orientation, training of new employees.
Treat all co-workers and patients with R.E.S.P.E.C.T.

Responsiveness
Enthusiasm
Safety
Privacy
Excellence
Communication
Teamwork

Performs other related duties as required.
Other jobs you may like
199 E Webster St, Colusa, CA 95932, United States