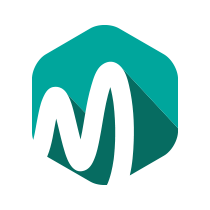 Job Detail
Offered Salary 1000

Career Level Others

Experience Less Than 1 Year

Qualifications Medical
Job Description
Colusa Medical Center is a Critical Access Hospital located in webster St, Colusa, CA, in partnership with our physicians, will consistently strive to provide accessible, high-quality care within the local community. Our focus is on improving the health and well-being of all individuals by offering inpatient, outpatient, and rural health clinic services to the Colusa County community.
This position is F/T and will be working with hospital patients and outpatient therapy.
Position Summary
Under the direction of the Director of Rehabilitation Therapy Services and/or Rehab Supervisor, the Occupational Therapist plans, organizes, develops, administers, directs, and supervises Occupational Therapy treatment in accordance with current applicable federal, state, and local standards, regulations and guidelines. The individual in this position must have initiative and be innovative, and must possess a sense of responsibility, integrity and sound judgment, follow standards of proper conduct, and abide by facility policies and standards of care. This position does provide direct patient care to, adult and geriatric patients, including comprehensive assessment, treatment planning and provision of therapy. The Occupational Therapist contributes to program development, quality improvement, program assessment, and departmental policy and procedure development.
Qualifications
A graduate of an occupational therapy curriculum accredited jointly by the Committee on Allied Health Education and Accreditation of the American Medical Association and the American Occupational Therapy Association. Registered with the National Registration Examination of the American Occupational Therapy Association. Two (2) years of clinical experience as an occupational therapist. Demonstrates good verbal and written communication, and organization skills. Possesses and maintains current CPR Certification. Must be a licensed driver with an automobile that is insured in accordance with state/or organization requirements and is in good working order. Understands hospice philosophy; issues of death/dying. This position requires eligibility for state O.T. licensure (if applicable) in the state which he or she will practice, graduation from an accredited
school of Occupational Therapy, eligibility to take or has passed the examination for Occupational Therapists administered by the NBCOT, and successful completion of the National Registry Examination. Ability to communicate effectively with O.T. staff interdisciplinary staff, visitors, patients, families and members of the community. CPR certified required within 12 months of hire.
Duties and Responsibilities
Evaluates patient's functional status (muscle function, endur¬ance, visual coordination, written and verbal communication skills, self-care ability, work capacity, etc.). Evaluates home environment for hazards or barriers to more independent living. Identifies equipment needs. Participates in the development of the individualized plan of care.
Develops treatment program and establishes goals for improved function. Communicates plan of care to referring physician and other organization professionals. Also, as necessary, will develop program for caregiver's energy conservation.
May teach new skills or retrain patient in once familiar daily activities that have been lost due to illness or injury, in accordance with organization policy.
May fabricate splints and instruct patient in the use of various types of adaptive equipment to improve function.
May train patient and family/caregiver in the use of prosthetic and/or orthotic devices.
Maintains appropriate clinical records, progress notes, and reports to the physician any changes in the patient's condition. Submits these records in accordance with organization policy.
Maintains contact/communication with team members in the patient's care to promote coordinated, efficient care.
Attends and contributes to in-services, interdisciplinary group meetings, and other meetings as required by organization policy to ensure com¬prehensive assessments for the patients of the organization.
Instructs and educates patient's/family/caregiver and other team members in patient's treatment regime.
Participates in hospice personnel orientation program.
Actively participates in quality assessment performance improvement teams and activities.
Participates in discharge planning for patient.
Other jobs you may like
199 E Webster St, Colusa, CA 95932, United States