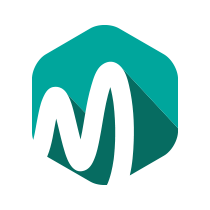 Job Detail
Offered Salary 1000

Career Level Others

Experience Less Than 1 Year

Qualifications Medical
Job Description
Colusa Medical Center is a Critical Access Hospital located in webster St, Colusa, CA, in partnership with our physicians, will consistently strive to provide accessible, high-quality care within the local community. Our focus is on improving the health and well-being of all individuals by offering inpatient, outpatient, and rural health clinic services to the Colusa County community.
Position Summary
Under the direction of Employee Health Nurse, the Medical Assistant performs routine administrative and clinical tasks such as collect and prepares laboratory specimens or performs basic laboratory tests, dispose of contaminated supplies, and sterilize medical instruments. They also arrange examining-room instruments and equipment, purchase and maintain supplies and equipment, and keep waiting and examining rooms neat and clean.
Qualifications
Certified Medical Assistant through the CA State Dept. of Health or pass the National Medical Assistant Certification exam within one year of hire. CPR certification for Health Care Providers is required. Minimum 3 months experience in a Healthcare facility is preferred.
Duties and Responsibilities
Scheduling appointments
Obtain vitals and record in written form candidates' medical history
Administer injections and blood withdrawal
Preparing candidates for examination,
Collecting and preparing laboratory specimens,
Performing basic laboratory tests,
Preparing and administering TB, Flu, and Vaccines.
Updating and filing candidates' medical records
Using computer applications
Answering telephones
Maintain work area, exam rooms, supplies and immunizations
Maintain confidentially

Medical Scribe experience amd experience with CPSI/Evident EHR strongly preferred
Other jobs you may like
199 E Webster St, Colusa, CA 95932, United States