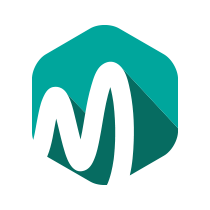 Job Detail
Offered Salary 1000

Career Level Others

Experience Less Than 1 Year

Qualifications Medical
Job Description
Colusa Medical Center is a Critical Access Hospital located in webster St, Colusa, CA, in partnership with our physicians, will consistently strive to provide accessible, high-quality care within the local community. Our focus is on improving the health and well-being of all individuals by offering inpatient, outpatient, and rural health clinic services to the Colusa County community.
SHIFT DIFFERENTIAL FOR NIGHT SHIFT
This is an exceptional opportunity for the right LVN  in acute care (Medical unit). Looking for experienced LVN's for our Medical Surgical Unit.  Full Time  and  Part Time shifts available.
Position Summary
The Licensed Vocation Nurse (LVN) is responsible for the delivery and concise documentation of care for an assigned group of patients. The LVN contributes information concerning patients to be used by the RN in designing and evaluating an individualized plan of care for patients. The LVN may act as team leader under direct RN supervision, as medication nurse and, if certified, participate in IV therapy as per scope of practice.
Qualifications
Graduate from an LVN school of nursing or an acceptable alternative.
Currently licensed as LVN.
Current BLS
Three to six months experience in nursing environment, preferable.
Duties and Responsibilities
Contribute information to the RN/Charge Nurse to be used in designing and evaluating care plans.
Perceive, remember and recall details that are critical to the management of patient care, specific to diagnosis, age and cultural needs.
Attentive to changes in patient condition or behavior and notifies Charge Nurse appropriately.
Give direct care or assist with delivery of patient care as needed.
Protect patient's privacy and confidentiality in all aspects of nursing care.
Consult resource person when appropriate.
Demonstrate an understanding of patient education goal and lend appropriate support.
Aware of physician's orders and ascertain they are carried accurately and promptly.
Remain calm in stressful situations.
Able to function with minimal supervision.
Complete assignments within the allotted shift time.
Communications reflect care given and effects of care.
Document precise and timely notes.
Communicate to physician patient needs and responses to treatment as appropriate.
Effective verbal and written communication skills are utilized.
Contribute to the overall functioning of the unit and hospital.
Assist new LVN employees with orientation and socialization process.
Demonstrate flexibility to meet others' individual needs.
Cost effective use of supplies
Accepts feedback non-defensively and uses it appropriately.
Interact with nursing team and others in a harmonious and positive manner.
Support management decisions and implement them.
Demonstrate flexibility in accepting assignment and changes in assignment.
Stay current in nursing practice/technique.
Assume responsibility for own professional growth.
Attend internal and external education programs.
Apply knowledge to practice.
Attend nursing meetings as required by supervisor.
Demonstrate use of good body mechanics.
Other jobs you may like
199 E Webster St, Colusa, CA 95932, United States