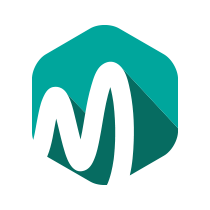 Job Detail
Offered Salary 1000

Career Level Others

Experience Less Than 1 Year

Qualifications Medical
Job Description
Colusa Medical Center is a Critical Access Hospital located in webster St, Colusa, CA, in partnership with our physicians, will consistently strive to provide accessible, high-quality care within the local community. Our focus is on improving the health and well-being of all individuals by offering inpatient, outpatient, and rural health clinic services to the Colusa County community.
F/T   &  P/T   Positions available.    
Night and Weekend Shift Differential !!!
ICU / Critical Care Experience required
Position Summary
The Emergency Room Nurse performs many different tasks. This includes coordinating incoming patients, assessing and examining patients, assists with stabilizing patient conditions and completing all patient documentation. The ER Nurse must understand triage, which is a method of recognizing and treating life-threatening conditions, with the ability to deploy rapid assessment and treatment of patients in critical situations during the initial phase of acute illness and trauma.
Qualifications
Bachelor's Degree in Nursing
Valid CA State Registered Nurse License
2+ years' experience in an emergency medical facility
CPR certification required
ACLS  and PALS certification required
TNCC certification preferred, but not required
Duties and Responsibilities
Draws blood from patients
Assembles equipment, such as tourniquet, needles, and disposable containers for needles, blood collection devices, gauze, cotton, and alcohol on work tray, according to requirements for specified tests or procedures.
Verifies or records identity of patient
Applies tourniquet to arm, locates accessible vein, swabs puncture area with antiseptic, and inserts needle into vein to draw blood into collection tube or bag.
Obtain adequate blood samples from patients whose veins are difficult to locate, or from patients who may be hostile or unstable.
Discern when to request assistance in drawing blood.
Establish and maintain cooperative working relationships.
Follow oral and written instructions.
Perform routine clerical work.
Keep accurate records.
Prepare standardized reports and forms..
Perform venipuncture requiring manual dexterity, hand steadiness and balance.
Discern colors to determine order of draw, based on color-coded test tubes.
Learn and apply routine laboratory techniques.
Withdraws needle, applies treatment to puncture site, and labels and stores blood container for subsequent processing.
May prick finger to draw blood.
Other jobs you may like
199 E Webster St, Colusa, CA 95932, United States